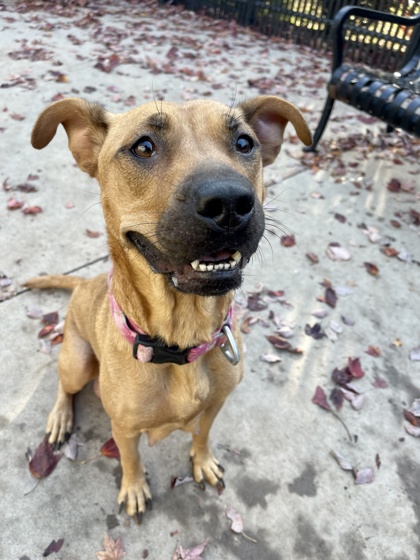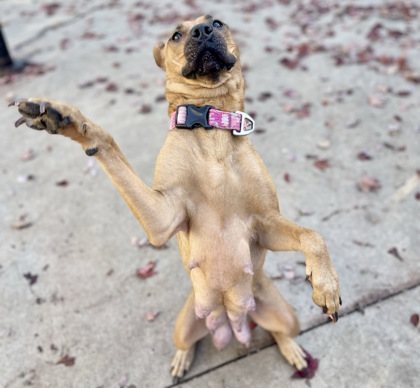 Oval was found hanging out at a Weigel's, which is funny considering how much wagging she does. Oval is attentive, eager to please, friendly, and social. She loves car rides and is down for whatever you want to do, whether that's a long walk in the park or a long nap on the couch. She would make a great dog for any family! Ask about adopting her today.
---
Young-Williams Animal Village
For animals located at Young-Williams Animal Center or Young-Williams Animal Village, please apply in person. For animals currently in a foster home, please click the link to schedule a meet and greet. Responses from foster may take up to 5-7 business days. Please note: Application does not place animals on hold or guarantee approval for adoption.
Click here for general information about the adoption process and options!