Click here
for more information about the adoption process and options!
(NOTE: Application does not place animals on hold or guarantee approval for adoption.)
×
<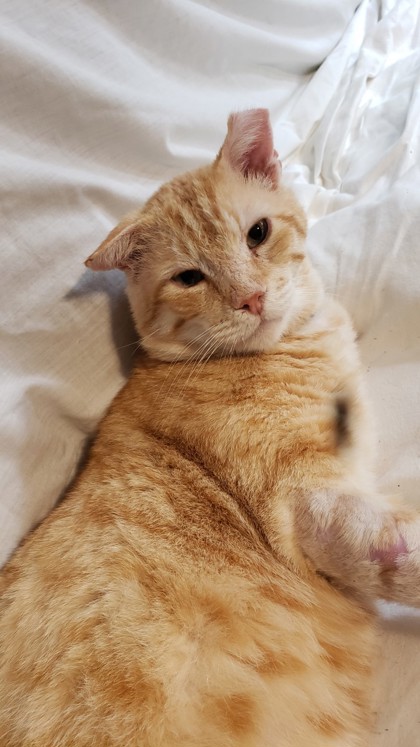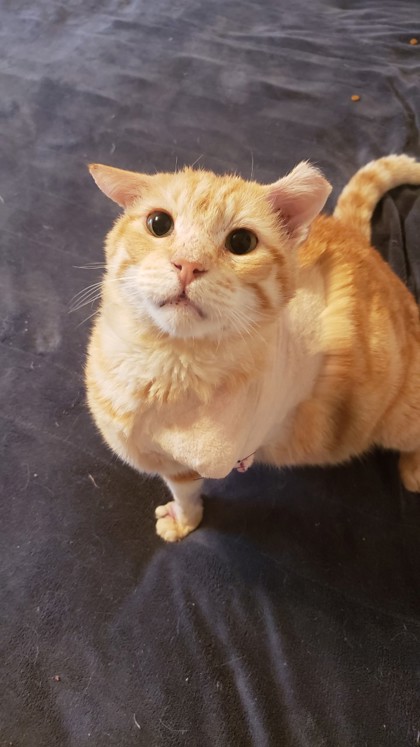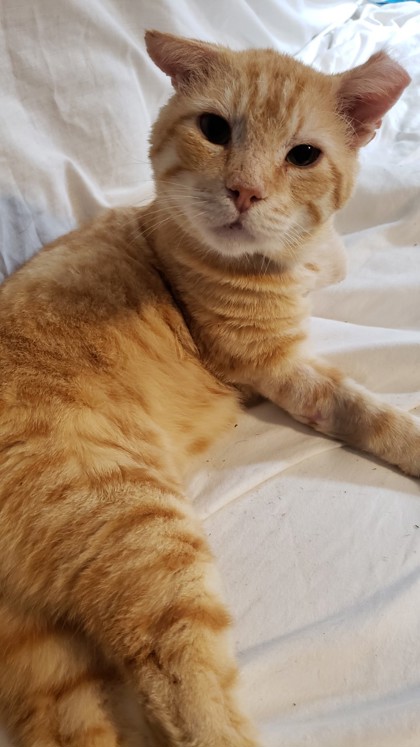 >
About Me
Hi, my name is Hopper. I love to snuggle and be near you all day. I am obsessed with food and treats, and very fond of catnip and silvervine. I love to bird watch. I am very friendly and talkative, especially when it comes to food, when I become a chatty Cathy!
I am looking for a quiet place to retire, as I have had a rough go of it. I was recently rescued, but they had to amputate my left arm due to a probable attack. I have made a good recovery and need a calm home with someone there as much as possible, as I have pretty severe separation anxiety. No doggies, please. I am also FIV+, so should not be with other kitties who are not. I will make a great kitty kompanion in a loving home.
×
<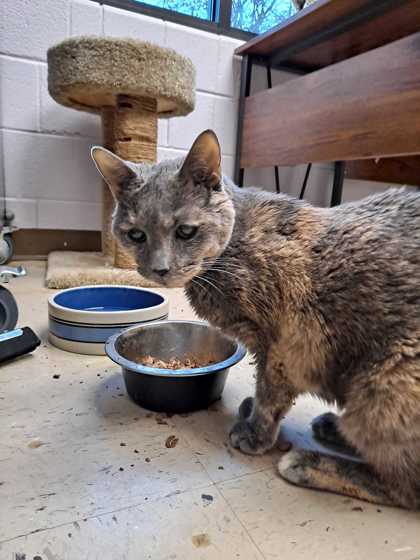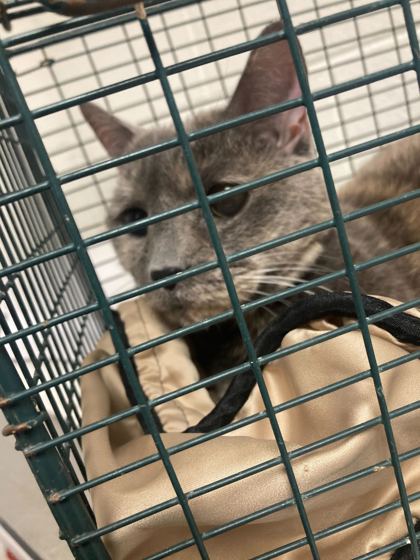 >
About Me
That's LADY Margaret to you! I command you adopt me and pamper me for the rest of my days. I require a soft bed and wet food of the gravy variety. If you properly satisfy my requests then I shall reward you with my presence and allow the scritches. As always, it will be your honor to serve.
×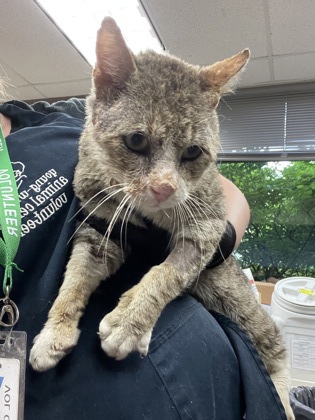 Tyrone
---
Breed: Domestic Shorthair
---
Age: 10y
---
Sex: Male
---
Weight: 10 pounds
---
Site: Young-Williams Animal Village
---
Animal ID: 52508976
About Me
Meet Tyrone! He's a fun guy who is always up for attention. He has a little circle waking habit (he loves to get his steps in by walking laps!) and he needs some TLC as he recovers from life on the streets. It doesn't take much to get his purr factory started and he might just make biscuits if you pet him. Tyrone's very favorite thing on earth is wet food, so his dream retirement home will have lots of it! Tyrone is FIV+, but that's ok! He just needs to be an inside kitty to keep him as healthy as possible. Come meet this sweet old man today-he really hopes you will take him home and love him always.