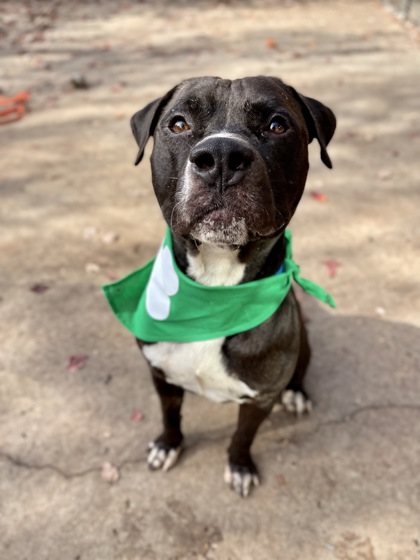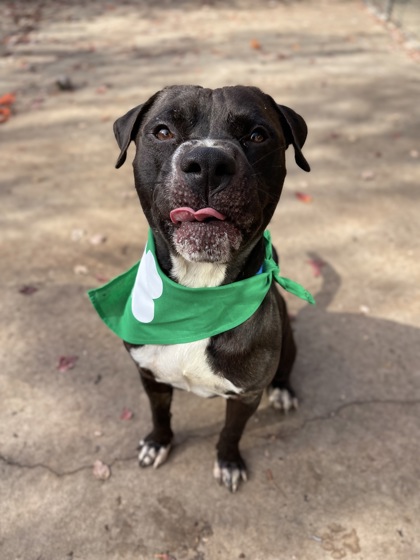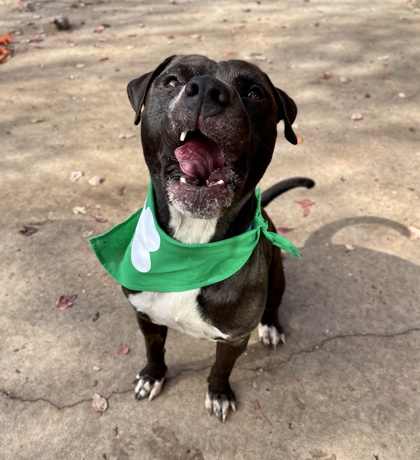 Meet Snail! Staff describe him as easygoing, friendly, social, and eager to learn. Read this review from a day trip out with a volunteer: "When I first met him I was a little intimidated but after a few minutes you will see how awesome he is. He was great in the car rides and fell asleep each time. I stopped for lunch and sat on the patio and he was super chill while I ate. After I finished my meal and he had some bites as well, he jumped into my lap. It was really sweet and he stayed there for a while. He is a great dog and I really enjoyed my time with him."
---
Mixed Breed, Large (over 44 lbs fully grown)
Young-Williams Animal Center
For animals located at Young-Williams Animal Center or Young-Williams Animal Village, please apply in person. For animals currently in a foster home, please click the link to schedule a meet and greet. Responses from foster may take up to 5-7 business days. Please note: Application does not place animals on hold or guarantee approval for adoption.
Click here for general information about the adoption process and options!