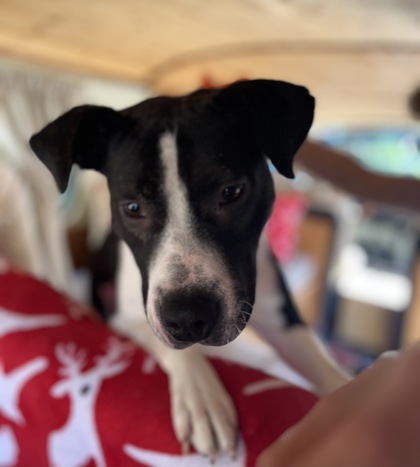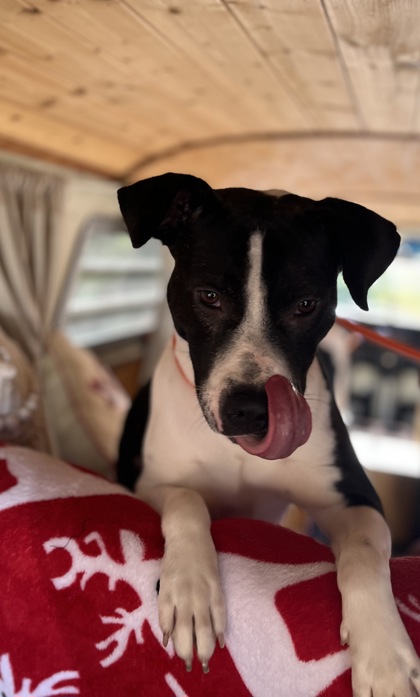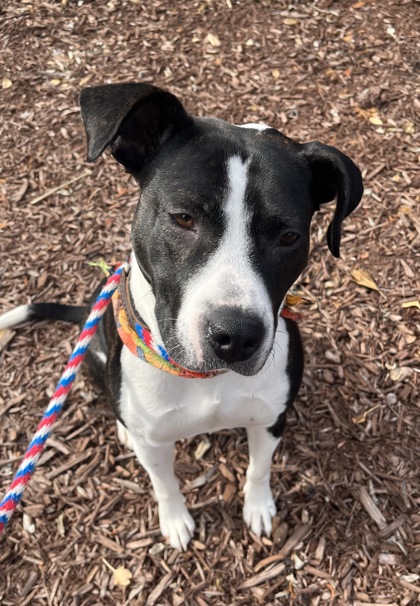 Meet Serendipity! She is described as attentive, easygoing, friendly, gentle, and quiet by volunteers. She loves looking out of the windows and napping during car rides. She also wants everyone's attention but will only be satisfied for a few seconds before trying to get someone else's attention. She really enjoys being picked up and held. She is very obsessive over squirrels and will become a statue when she sees one. She is also super cuddly and would probably make a great couch potato. She does love walking and can go non-stop for hours. Last but not least she has a super cute bounce in her step that makes her ears wiggle when she walks. With other dogs, she is playful and sweet. Adopt her today!
---
Mixed Breed, Medium (up to 44 lbs fully grown)
Young-Williams Animal Village
For animals located at Young-Williams Animal Center or Young-Williams Animal Village, please apply in person. For animals currently in a foster home, please click the link to schedule a meet and greet. Responses from foster may take up to 5-7 business days. Please note: Application does not place animals on hold or guarantee approval for adoption.
Click here for general information about the adoption process and options!