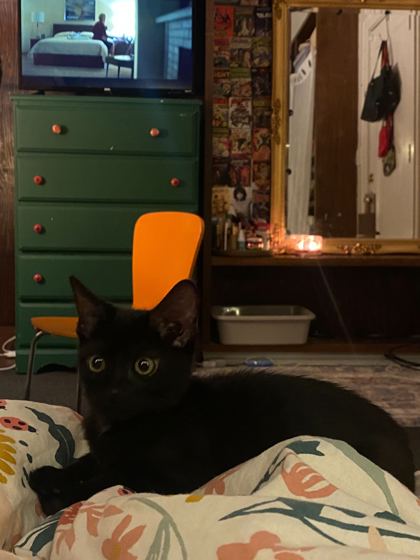 Sabrina is anything but a teenage witch! She is a cuddly kitty with a big belly to kiss. She loves playing with her siblings and chasing her shadow. Sabrina uses her litter box without fail and is sure to wipe her paws before heading out. She is not one for conversation but is a great listener at any time. Her big eyes show just how much love she holds. Sabrina has my whole heart and I hope you feel the same! She is a wonderful cat and will be a great companion for any household.
---
Young-Williams Animal Village
For animals located at Young-Williams Animal Center or Young-Williams Animal Village, please apply in person. For animals currently in a foster home, please click the link to schedule a meet and greet. Responses from foster may take up to 5-7 business days. Please note: Application does not place animals on hold or guarantee approval for adoption.
Click here for general information about the adoption process and options!