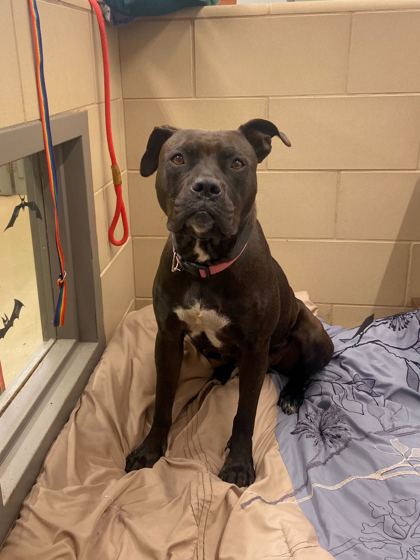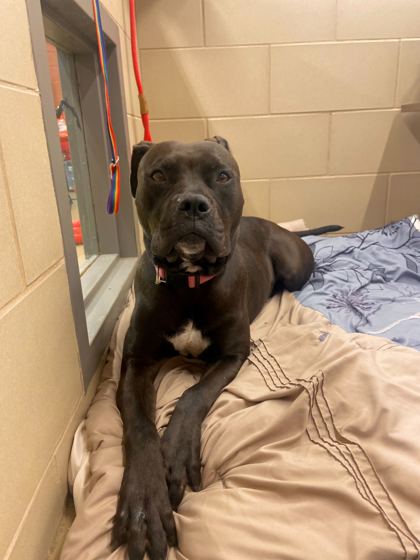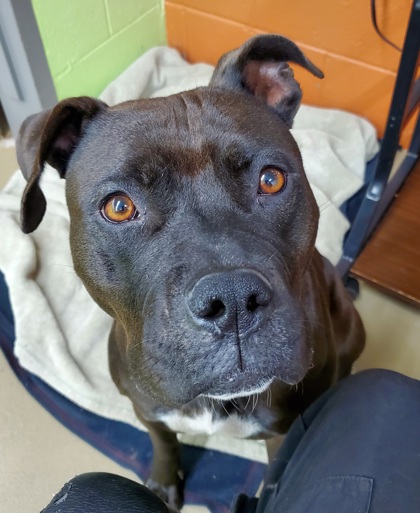 Meet Rosewater! Read how she was on a day trip with a volunteer: "Rosewater was amazing. She is the sweetest, gentlest dog. She's scared of strangers at first, but once she warmed up to me (fairly easily at that), she adored me and wanted to be by my side the whole time. She was snuggled up with me on my bed and staying close by me on walks. She loves to give kisses and loves treats. She listens very well and follows commands. She really just wants to be loved. Anyone would be lucky to adopt her! I loved my time with her!" With other dogs, she is playful, sweet, confident, pushy, and social. Ask to meet her today!
---
Mixed Breed, Large (over 44 lbs fully grown)
Young-Williams Animal Center
For animals located at Young-Williams Animal Center or Young-Williams Animal Village, please apply in person. For animals currently in a foster home, please click the link to schedule a meet and greet. Responses from foster may take up to 5-7 business days. Please note: Application does not place animals on hold or guarantee approval for adoption.
Click here for general information about the adoption process and options!