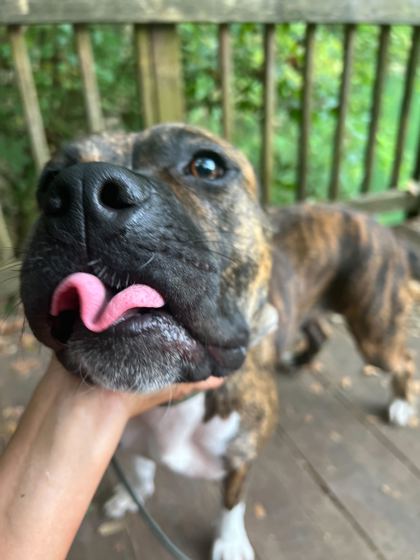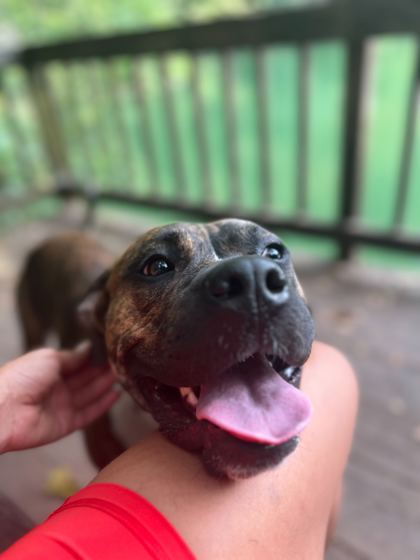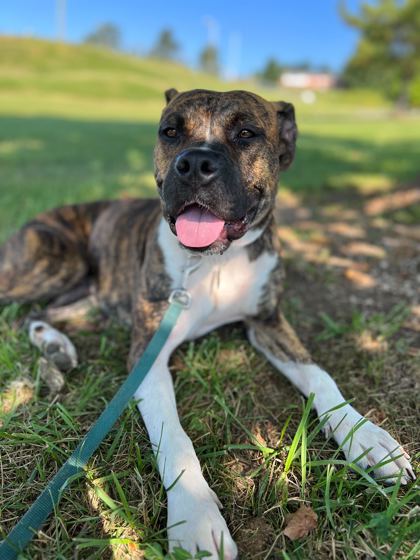 Introducing the sweet and effervescent Pink Lemonade, a delightful pup brimming with zest and joy, just like her namesake. Known for her playful spirit, Pink Lemonade has a knack for making friends, especially with dogs around her size. According to her foster mom, she is often seen chasing her foster siblings around the house, showering them with kisses and inviting them to play. Not only does she have a soft spot for other dogs, but Pink Lemonade also thrives in the company of older kids. While she hasn't had the chance to meet any small dogs or little ones yet, her kind-hearted demeanor suggests she will greet everyone she meets with the same warmth and friendliness. And here's the cherry on top - Pink Lemonade is reportedly potty trained! While we can't provide a 100% guarantee, her foster parent affirms this pleasant surprise. With her sociable personality and easy adaptability, Pink Lemonade is ready to add a refreshing splash of love and happiness to her forever home.
---
For animals located at Young-Williams Animal Center or Young-Williams Animal Village, please apply in person. For animals currently in a foster home, please click the link to schedule a meet and greet. Responses from foster may take up to 5-7 business days. Please note: Application does not place animals on hold or guarantee approval for adoption.
Click here for general information about the adoption process and options!