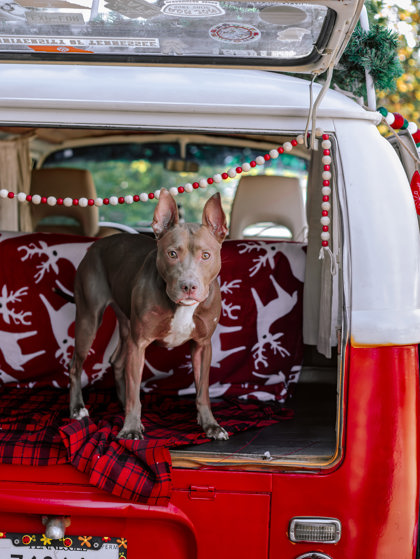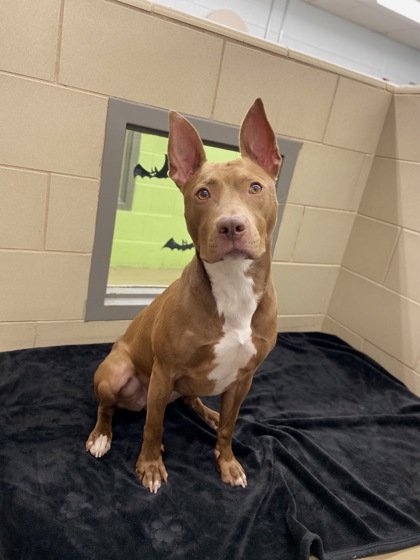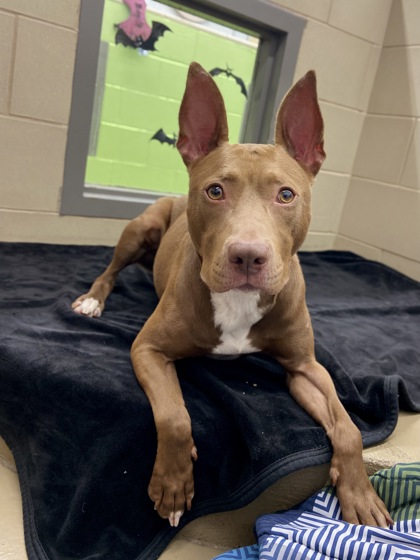 Pig Tails likes to think of herself like Pippi Longstocking - playful, confident, and strong! Pig Tails enjoys her time in playgroups with other dogs, but she tends to be a bit bossy, so her playmates need to match her energy and listen to her corrections. She loves going outside to explore with her human friends, too! She can't wait to go on adventures with her forever family!
---
Mixed Breed, Medium (up to 44 lbs fully grown)
Young-Williams Animal Center
For animals located at Young-Williams Animal Center or Young-Williams Animal Village, please apply in person. For animals currently in a foster home, please click the link to schedule a meet and greet. Responses from foster may take up to 5-7 business days. Please note: Application does not place animals on hold or guarantee approval for adoption.
Click here for general information about the adoption process and options!