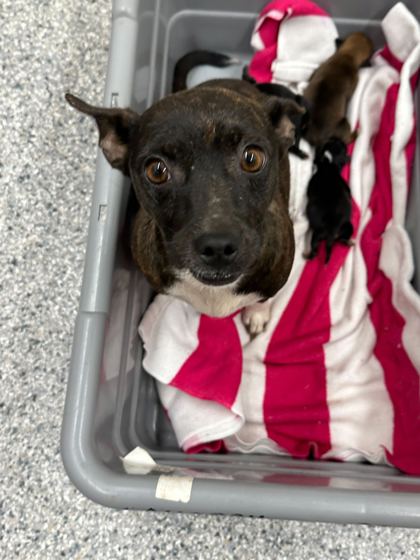 Ms. Mommaz! She is gentle, friendly to all and the best sidekick. She loves to take long walks and long naps in the sunshine afterwards. She is the perfect balance of activity. Although mischievous, she is full of adventure and joy. She barks at the TV when other dogs come on, yet welcomes them to play time when met face to face. She is sweet and loving, and is looking for a bestie!
---
Young-Williams Animal Village
For animals located at Young-Williams Animal Center or Young-Williams Animal Village, please apply in person. For animals currently in a foster home, please click the link to schedule a meet and greet. Responses from foster may take up to 5-7 business days. Please note: Application does not place animals on hold or guarantee approval for adoption.
Click here for general information about the adoption process and options!