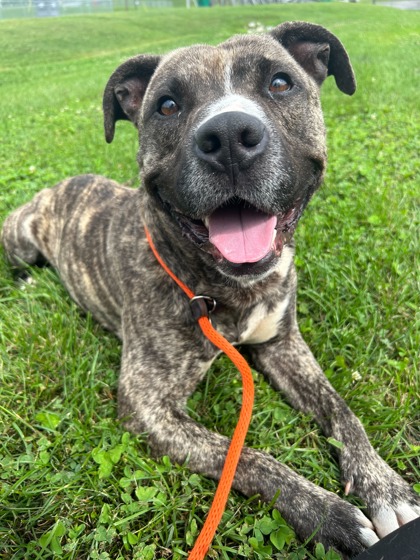 Meet Melo! He loves going on car rides, walks, playing out, and most importantly treats! He's seeking a family who can offer him lots of love, patience, and positive reinforcement, along with plenty of space for his playful adventures. He would love to meet the whole family here at Young-Williams prior to adoption, including any other dogs and children. Constantly wagging his tail, Melo can't wait to find his forever home!
---
Mixed Breed, Large (over 44 lbs fully grown)
Young-Williams Animal Center
For animals located at Young-Williams Animal Center or Young-Williams Animal Village, please apply in person. For animals currently in a foster home, please click the link to schedule a meet and greet. Responses from foster may take up to 5-7 business days. Please note: Application does not place animals on hold or guarantee approval for adoption.
Click here for general information about the adoption process and options!