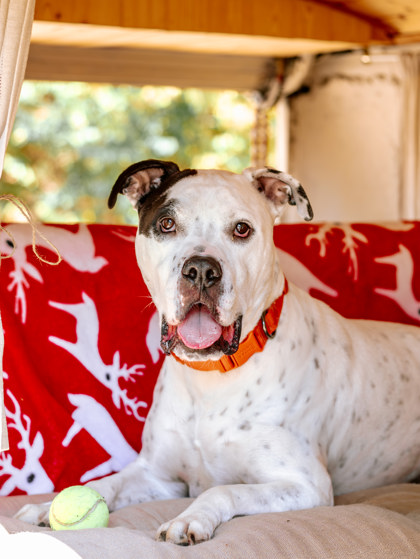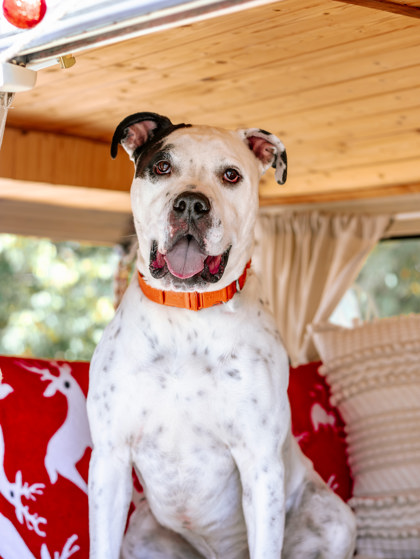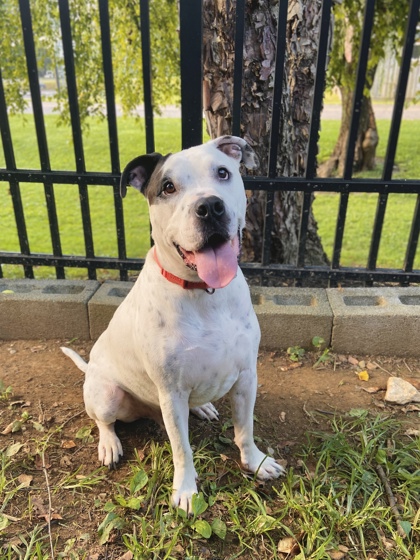 Meatball is a lovable lug looking for a home that will give him all the attention he deserves. Meatball is a strong and pushy player and vocal with his canine companions in the "Rough & Rowdy" playgroup. His favorite play move is to bulldoze over his buddies! Meatball enjoys going out on adventures with his people, whether its leading a hike or meeting new friends at the park. This smart fellow knows tricks, too - sit, lay down, and give paw (although he gets a little drooly when he gets excited for treats).
---
Mixed Breed, Large (over 44 lbs fully grown)
Young-Williams Animal Center
For animals located at Young-Williams Animal Center or Young-Williams Animal Village, please apply in person. For animals currently in a foster home, please click the link to schedule a meet and greet. Responses from foster may take up to 5-7 business days. Please note: Application does not place animals on hold or guarantee approval for adoption.
Click here for general information about the adoption process and options!