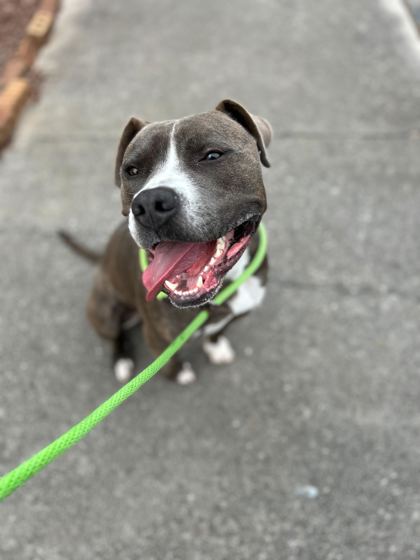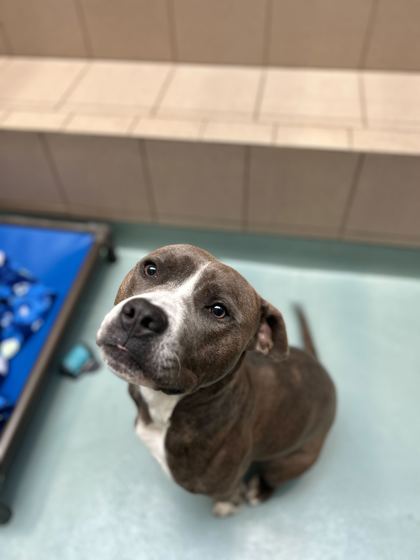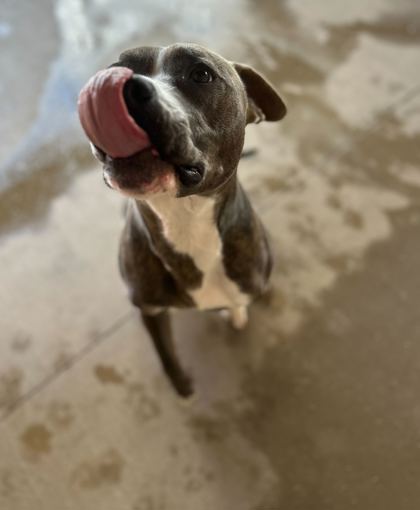 Hi I'm Luigi! I have been told that I'm the best boy around by my favorite staff members. I love going on car rides and would sure love to get a pup cup after a nice long hike with you! And after our hike we can cuddle on the couch together. I have been told that I don't know what personal space is by my human friends, but I just want to give them all my love. I am also a very smart boy and know a few tricks already! I will do anything for a good treat, so you can teach me all the tricks you want. Apply and come meet me!
---
Terrier, American Staffordshire
For animals located at Young-Williams Animal Center or Young-Williams Animal Village, please apply in person. For animals currently in a foster home, please click the link to schedule a meet and greet. Responses from foster may take up to 5-7 business days. Please note: Application does not place animals on hold or guarantee approval for adoption.
Click here for general information about the adoption process and options!