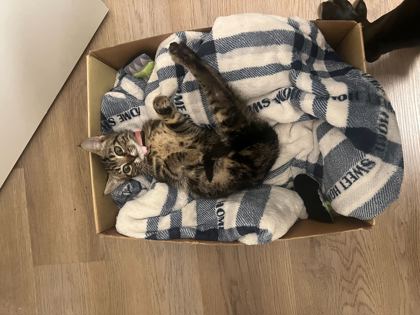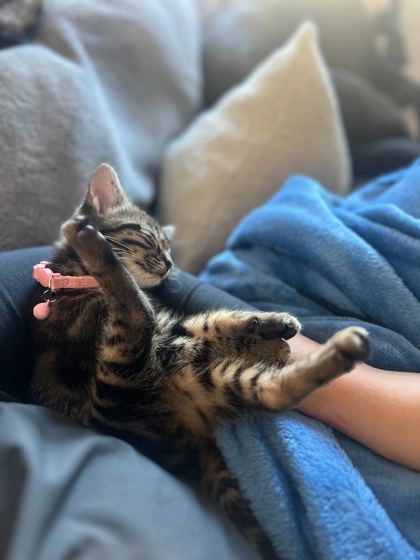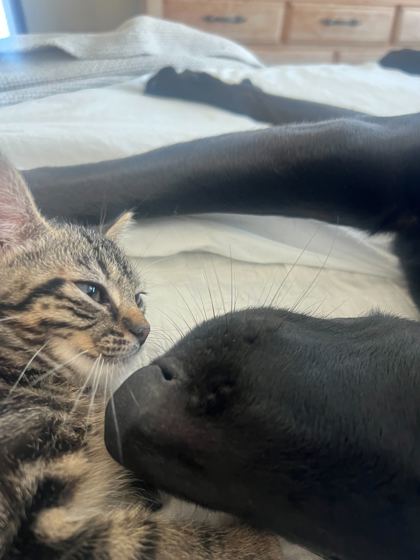 Lucy Lou is the most perfect kitty in the world. She is sweet and snuggly. She loves making biscuits and has been nicknamed the "purr machine" by more than a few people. She loves to play, but I would argue she loves to nap on you more. She loves her scratching post and uses the litter box flawlessly. Lucy fears nothing, and has quickly become very close to an 80-lb dog. Lou and her sister, SuzySue, are amazing playmates! Lucy is so incredibly easy to love, and anyone would be so fortunate to have this little angel in their life!
---
For animals located at Young-Williams Animal Center or Young-Williams Animal Village, please apply in person. For animals currently in a foster home, please click the link to schedule a meet and greet. Responses from foster may take up to 5-7 business days. Please note: Application does not place animals on hold or guarantee approval for adoption.
Click here for general information about the adoption process and options!