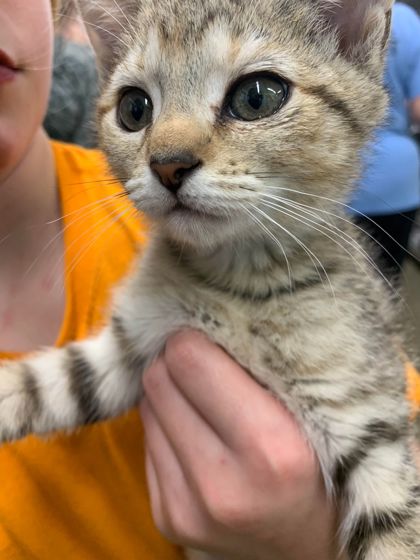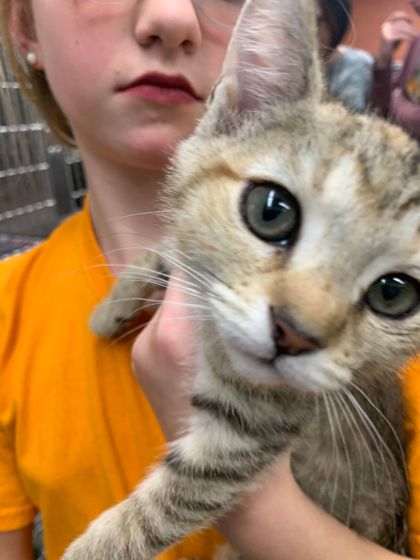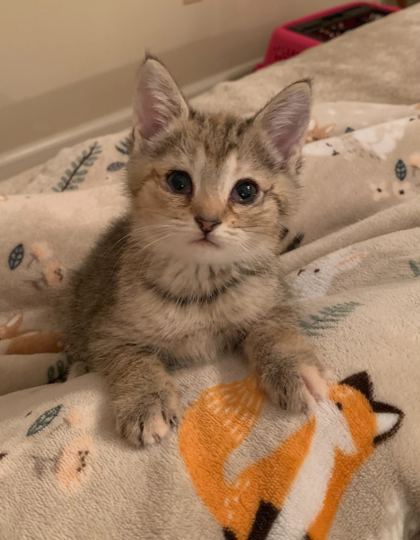 Jane Smart is just that: so SMART! She was the first of her litter at every new thing and is very curious. I bet she'd be able to learn tricks. Jane had a bad eye infection when she was really little, but her eyes recovered and she has not slowed down since then. Jane will need a lot of play to keep her calm, but she is almost always the first one to curl up to get attention (as long as she got her play time in!). She loves wand toys and wrestling with her siblings. If you are looking for a high-energy, smartypants kitty, this is your gal!
---
Young-Williams Animal Center
For animals located at Young-Williams Animal Center or Young-Williams Animal Village, please apply in person. For animals currently in a foster home, please click the link to schedule a meet and greet. Responses from foster may take up to 5-7 business days. Please note: Application does not place animals on hold or guarantee approval for adoption.
Click here for general information about the adoption process and options!