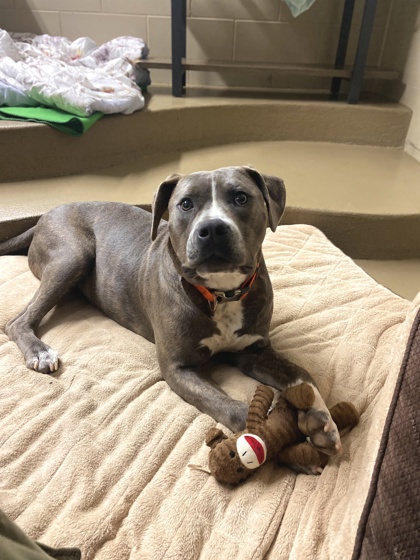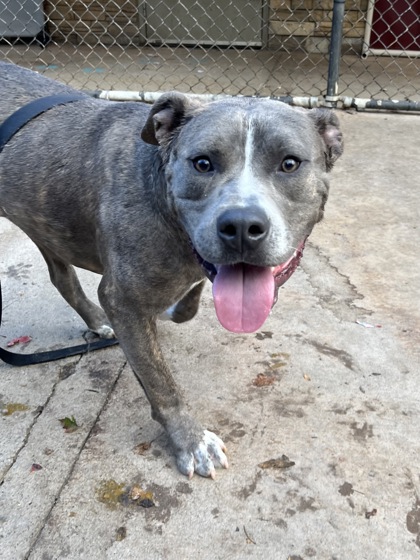 "My secret? I'm always nervous." Okay, maybe the real Hulk didn't say that, but our Hulk probably would! Staff describe this guy as a "big sensitive softie baby." As you can see from his picture, he likes to have a toy (or two... maybe three...) around for emotional support. Hulk loves meeting new potential friends, whether they be human or canine. He's a scaredy-cat about loud places unless a doggy friend shows him the way, so he would love to have a home with another confident, playful dog in his new home. Hulk is a sweet dog who just wants to eat, chew, and sleep. He's very laid-back other than at meal time, where he can't inhale the food fast enough. Apply to meet this gentle giant today!
---
Terrier, American Pit Bull
Young-Williams Animal Center
For animals located at Young-Williams Animal Center or Young-Williams Animal Village, please apply in person. For animals currently in a foster home, please click the link to schedule a meet and greet. Responses from foster may take up to 5-7 business days. Please note: Application does not place animals on hold or guarantee approval for adoption.
Click here for general information about the adoption process and options!