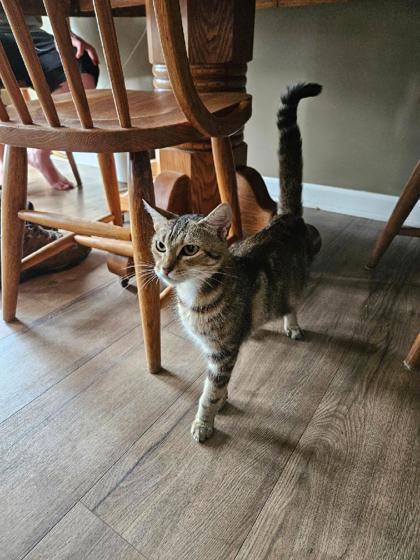 Frau is a special kitty who needs a patient home. She came to us as a young mother who spoke only in growls and hisses. Her kittens grew up and she mellowed- a little bit. She is very sweet, but needs people to move slow with her. She may never be a snuggly cat, but she does do a lot of rubbing against peolple and gets "the bonks" (head banking on us) often. She has recently started to play and show us that she is a kitten at heart.If you are interested, please remember that you are going to need to give her time to adjust. She is a great housemate, but doesn't know how to be a pet cat just yet.
---
For animals located at Young-Williams Animal Center or Young-Williams Animal Village, please apply in person. For animals currently in a foster home, please click the link to schedule a meet and greet. Responses from foster may take up to 5-7 business days. Please note: Application does not place animals on hold or guarantee approval for adoption.
Click here for general information about the adoption process and options!