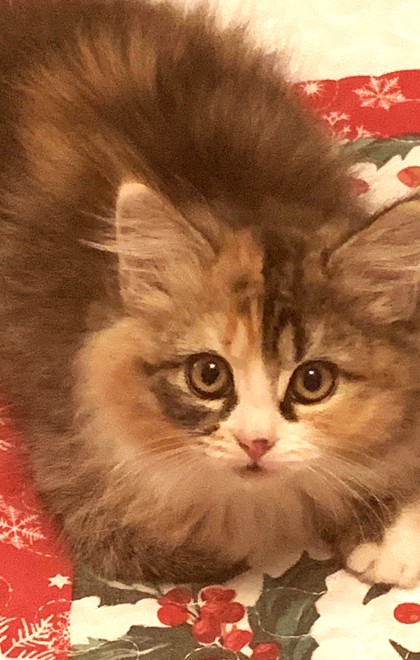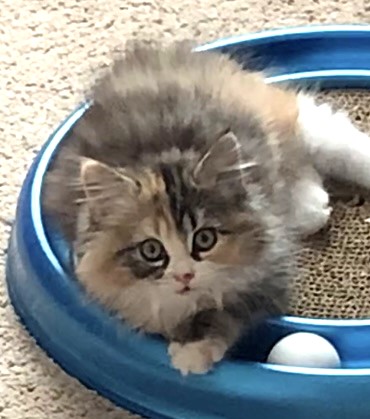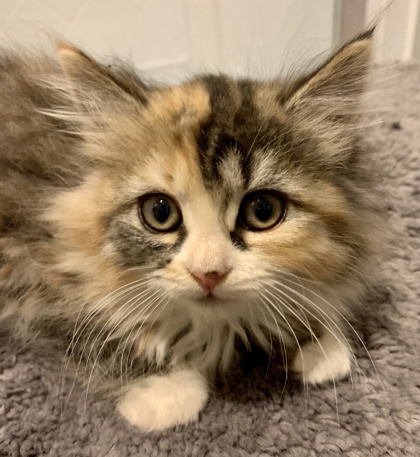 Elizabeth is an absolutely gorgeous long-hair, calico/tortoiseshell kitten who has strong Persian characteristics. Elizabeth is very sweet, but she is also shy and skittish. Her coat is very long and very very soft. Elizabeth needs to be with someone who is dedicated to keeping her hair brushed to prevent skin issues and hairballs. Also, interested adopters need to know that Elizabeth is not a cuddlier. She also plays a little rough and would not be a suitable pet for younger children. Elizabeth is a rare beauty and will make a wonderful pet for the right home.
---
For animals located at Young-Williams Animal Center or Young-Williams Animal Village, please apply in person. For animals currently in a foster home, please click the link to schedule a meet and greet. Responses from foster may take up to 5-7 business days. Please note: Application does not place animals on hold or guarantee approval for adoption.
Click here for general information about the adoption process and options!