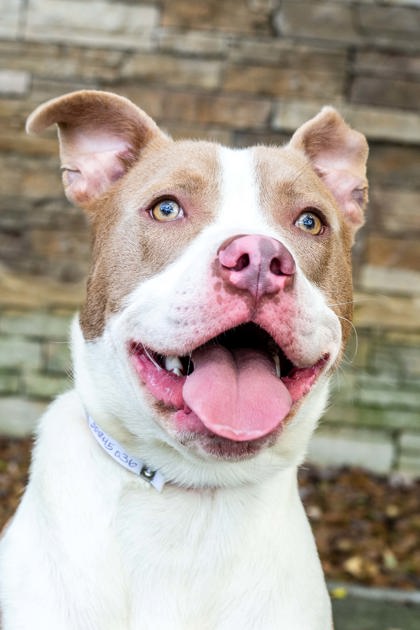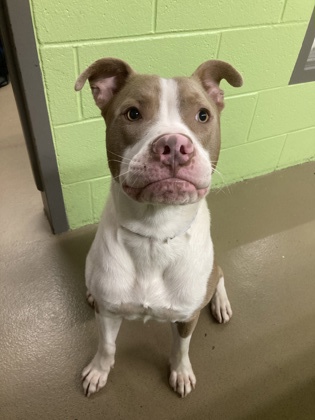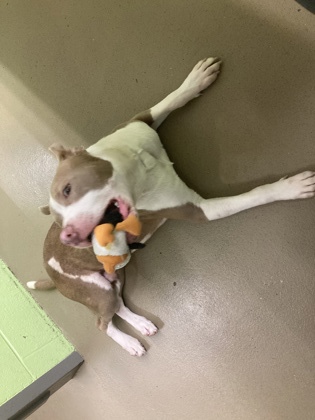 Rawr! That means "I love you" in dinosaur. My name is Dino! People think I am a real sweet guy and I do my best to catch all the treats tossed my way. Snuggling is my favourite hobby! I am playful with my dog buddies, but am picky on who I hang around with. A meet and greet would a great idea to make sure the resident doggo passes my friend inspection. Little kiddos can make me nervous and I would prefer there to be older teens and adults in the home please. If you want to play tug of war with me, I will be waiting at Division Street for you!
---
Terrier, American Pit Bull
Young-Williams Animal Center
For animals located at Young-Williams Animal Center or Young-Williams Animal Village, please apply in person. For animals currently in a foster home, please click the link to schedule a meet and greet. Responses from foster may take up to 5-7 business days. Please note: Application does not place animals on hold or guarantee approval for adoption.
Click here for general information about the adoption process and options!