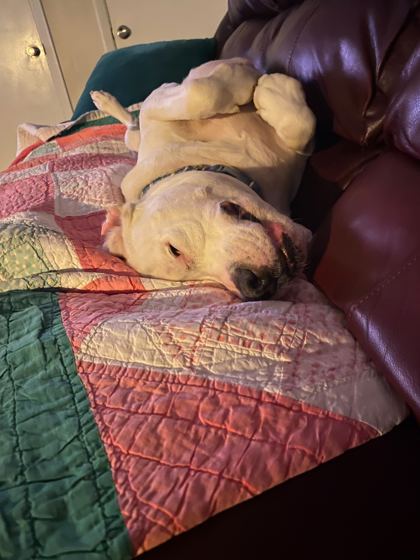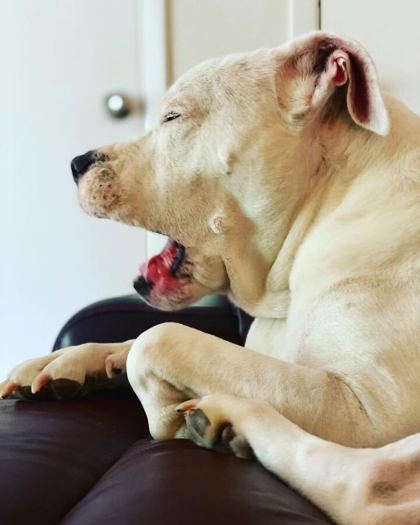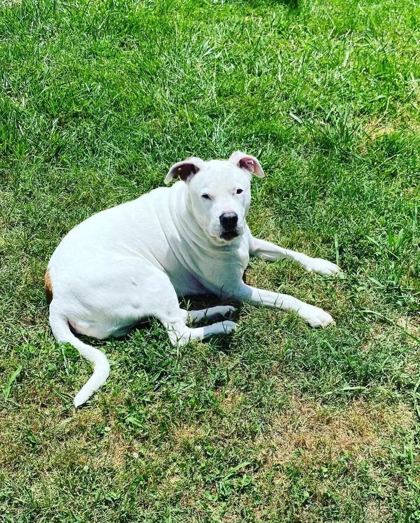 Here's your Chance! He's a sweet, older boy who just wants a quiet place to relax. He is friendly and will sit for treats and take them gently from your hand like the gentleman he is. He gets along well with people and dogs, and will even occasionally get a small burst of playful energy when the occasion arises... as long as he gets a nap afterward! Chance does well in a crate when his foster family is gone, and is so smiley and happy to see them when they get back. He will make someone a great pet.
---
Terrier, American Pit Bull
For animals located at Young-Williams Animal Center or Young-Williams Animal Village, please apply in person. For animals currently in a foster home, please click the link to schedule a meet and greet. Responses from foster may take up to 5-7 business days. Please note: Application does not place animals on hold or guarantee approval for adoption.
Click here for general information about the adoption process and options!