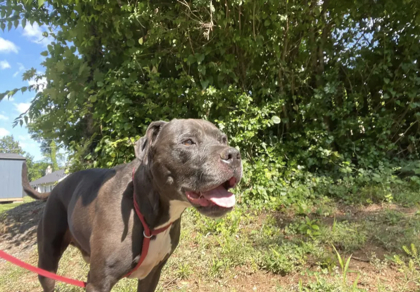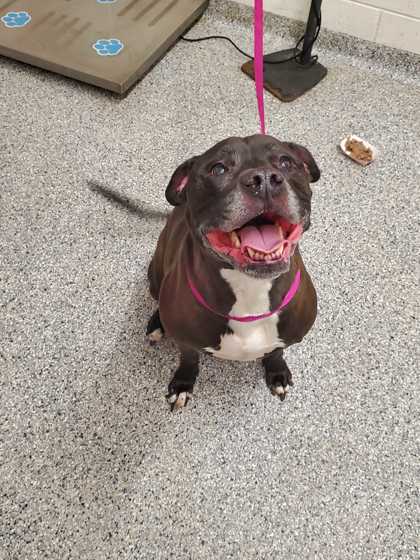 It's show time! Meet Beelejuice, the ghost with the most! Beetlejuice is an affectionate old guy who is looking for a home to haunt forever. Don't let his graying muzzle fool you, Beetlejuice is full of spirit and love! His favorite activity is chasing sandworms (playing fetch) and he'll never tire of the excitement it brings. Beetlejuice would thrive in a home where he can be the center of attention, of course. He prefers to be the only ghost (dog) in the household, as he enjoys having all the love and affection for himself. Beetlejuice is an ideal companion for someone who can dedicate time and attention to him, showering him with love and playtime. While mostly gentle and laid-back, this ghost does like to get rowdy when playing and can be too full of spirit for some little ones. For the most part though, Beetlejuice is quite the gentleman and would love to showcase his skills such as fetch, sit, stay, loose leash walking, crate training, and potty training. So come on and make his millennium and apply to meet Beetlejuice today! You don't have to say Beetlejuice, Beetlejuice, Beetlejuice to summon this dog, just fill out the online form to invite this "strange & unusual" fellow into your home!
---
Terrier, American Pit Bull
For animals located at Young-Williams Animal Center or Young-Williams Animal Village, please apply in person. For animals currently in a foster home, please click the link to schedule a meet and greet. Responses from foster may take up to 5-7 business days. Please note: Application does not place animals on hold or guarantee approval for adoption.
Click here for general information about the adoption process and options!