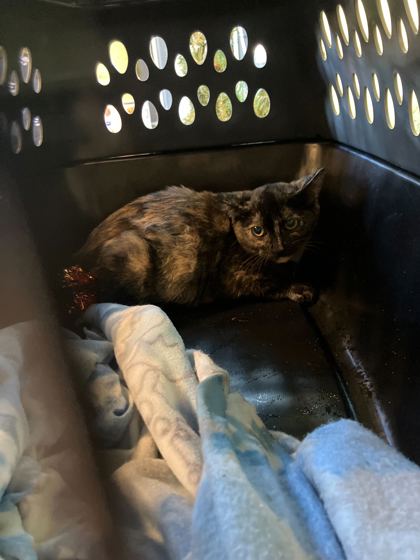 Thresh is a precious little tortie who is feeling scared and shy at the shelter. She likes to be held close on the chest of her favorite people while they pet her. She hold on tight and tucks right into their necks. Take her home and give her all the cuddles!
---
Young-Williams Animal Center
For animals located at Young-Williams Animal Center or Young-Williams Animal Village, please apply in person. For animals currently in a foster home, please click the link to schedule a meet and greet. Responses from foster may take up to 5-7 business days. Please note: Application does not place animals on hold or guarantee approval for adoption.
Click here for general information about the adoption process and options!