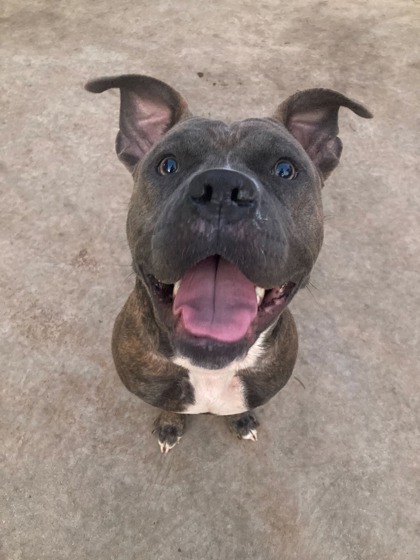 Have you been looking for your next house hippo? Look no further as Fatina is short, stout, and ready to let it all out. She makes the most adorable snorting noises as she sniffs around. She will show off her pretty "sit" in exchange for a treat. With other dogs, she is social, sweet, and confident. You need this chunk of love in your life, so ask about her today!
---
Terrier, American Pit Bull
Young-Williams Animal Center
For animals located at Young-Williams Animal Center or Young-Williams Animal Village, please apply in person. For animals currently in a foster home, please click the link to schedule a meet and greet. Responses from foster may take up to 5-7 business days. Please note: Application does not place animals on hold or guarantee approval for adoption.
Click here for general information about the adoption process and options!